A photo collage collection for my sister Iris, who still remembers. . .
Strange things happen to children who lose their mother at an early age.
They gain the gift of magic.
Any fairy tale will back me up on this. Look at Cinderella, Snow White, Vassalisa, or even the Goose Girl. It was the magic left to them by their mothers that allowed them to overcome the horrors and adversity they faced in their lives. It was the magic that protected them until they could unfold into the strong and graceful women they truly were.
So when our mother died, it was only natural that the magic would come to my sister and I.
We never had to think about it really. We just knew.
And the magic was never stronger than when we shared our dreams . . .
Each night the snowy owl would appear at our window, ready to take us to the in-between world, the place where "let's pretend" becomes reality. . .
We ran with the wild ponies in sunlight meadows, strong and untamed . . .
We searched for frog princes and played with the fairy folk in the woods. . .
We sang mermaid songs and hid among the water lilies, splashing in the cool water of our secret garden. . .
We made a nest out of ivy, and spent a lazy afternoon nibbling on acorns and sipping honeysuckle blossoms. . .
We chased fireflies in the twilight and danced with the mysterious King of Cats. . .
We called on the Greek gods and they answered. They kissed us, cuddled us, and delighted in our wild games . . .
We looked for the Mother in all her forms and dreamed of one day becoming Queen of the May . . .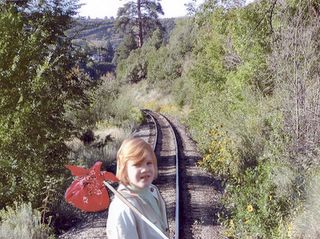 The whistle of the trains tugged at our imaginations. We whispered our secret plan to become hobos, hopping boxcars from one town to the next. . .
To combat the scary times, we created friends to come rescue us. Jane and the hippies would appear, laughing, to gather us up and take us on a new adventure. . .
.